Nevo's Construction, LLC was founded by Thomas Nevedomsky, a visionary entrepreneur. With unwavering determination, Tom established a thriving construction enterprise, showcasing the affordability and accessibility of superior craftsmanship and quality work. His venture stands as a testament to his belief in making excellence attainable for all.
Tom began his professional journey as a Glazier, specializing in the fabrication and installation of glass in various architectural settings, including buildings, skylights, storefronts, and areas emphasizing natural light. Over the years, he progressed to the role of Foreman, where he truly recognized his exceptional capabilities.
Tom took his skills and created Nevo's Construction, it became an innovative company that seamlessly combined agility, architectural expertise, and durability. This highly regarded construction company focuses on rejuvenating modern and traditional construction projects, providing a wide array of services in the construction industry. Tom's forward-thinking approach encompasses conceptualizing, designing, building, and bringing to life residential and commercial properties.
Nevo's Construction has experienced consistent growth since 2012. Initially focused on complete house renovations, the company has since expanded its operations to include the management of teams responsible for the fabrication, installation, and operation of photovoltaic glass skylight panels that generate solar power at Bell Works in New Jersey.
Nevo's Construction is the ultimate solution for all your construction needs. We have expertise in designing/installing skylights and storefronts, crafting frameless glass shower enclosures, and framing rooms to your exact specifications. Our unmatched precision and efficiency guarantee flawless results.
*Nevo's Construction is fully licensed, insured OSHA Certified.*
Thomas Nevedomsky, Owner Nevo's Construction, LLC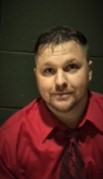 OUR TEAM
Our team has undergone professional training, all our tasks are personally overseen by Tom, who has years of experience. Nevo's Construction alleviates the burdens associated with the construction process by providing timely and high-quality services at an affordable rate. As a locally owned and operated company, we prioritize treating all our customers with the utmost respect.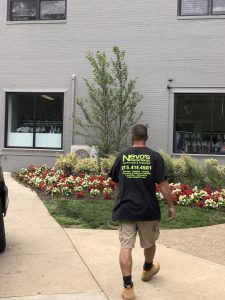 Contact us today to schedule a FREE Consultation so we can get started on your project.
215-416-4501