OUR HISTORY
Nevo's Construction, LLC was the dream of a single member entrepreneur, Thomas Nevedomsky, who took a leap of faith and developed an amplifying construction company to prove that craftsmanship and quality work is affordable and accessible.
Tom started his career working as a Glazier; fabricating and installing glass in buildings, skylights, storefronts and other natural light seeking areas. Advancing on for many years and working as a Foreman on the jobsite, Tom realized his full potential.
He could do so much more and create, as well as lead in the industry. Tom took his skill and created Nevo's Construction LLC. A business where dexterity, architecture and strength were blended together to offer new and old construction revival. Nevo's Construction LLC offers a variety of services in the construction world. Tom will envision, design, build and bring to life residential and commercial property visions.
Tom can build shower enclosures out of frameless glass, install skylights on commercial buildings, design storefronts and frame out a room to your specifications. He is also known for his restoration of beautiful architecture with patience and precision.
Nevo's Construction LLC has been in business since 2012 and has continuously been growing. Tom started small and completed total house rehabs. Most recently, he developed and oversaw teams to fabricate, run and install photovoltaic glass skylight panels that generate solar power at Bell Works in New Jersey.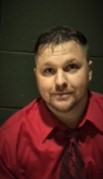 Thomas Nevedomsky, Owner Nevo's Construction, LLC
OUR TEAM
Our team has been professionally trained and all our jobs are personally supervised by Tom who has years of experience. Nevo's Construction, LLC takes the stress away from the construction process by delivering quality service in a timely manner for an affordable price. We are locally owned and operated and treat all of our customers with the utmost respect.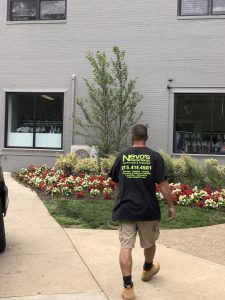 Contact us today to schedule a FREE Consultation so we can get started on your project.
215-416-4501